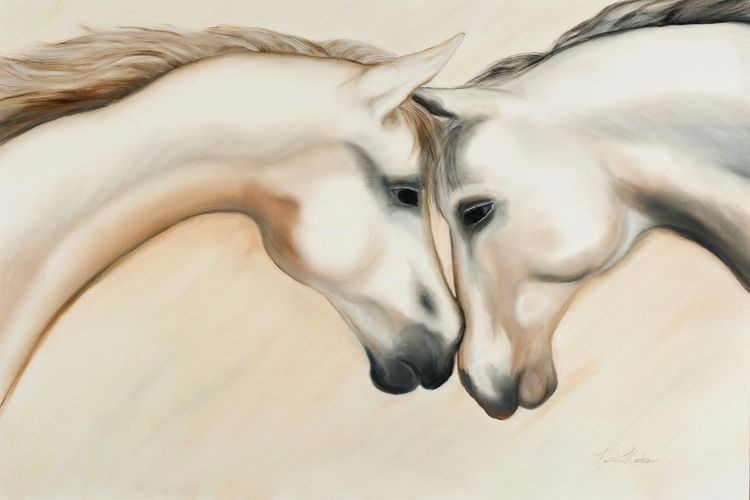 Peace on Earth by Karen Masterson
The weekend will kick off on Friday evening with the 1st Friday Gallery Walk where you can see the painting above 'in person' at Franklin Square Gallery in Southport, NC. The artist, Karen Masterson, is one of the featured artists this month. The other one is Denise Brucker, whose lovely pottery pieces will also be on display. The Ricky Evans Gallery will feature the work of Waking Bear Studios and at Lantana's, the featured artist will be YOU! What an intriguing idea. I wonder how they will do that?
After the gallery walk you can head on over to Brunswick Little Theatre for their Open Mic Poetry Reading to read your original poetry, listen to others read theirs – or both. Sign-up will begin at 7 PM, with readings beginning at 7:30 PM. The reading will be held in room 1B, which is the building behind the main building. This is a free event but will include a donation box to defray the cost of cookies that will be available. For information, you can contact Ken Greenman at 914-456-0132 or greenman46@aol.com.
Also on Friday, in Shallotte, NC, you can attend the Relay for Life of Brunswick County  beginning at 6 PM
On Saturday, in Southport, NC, you can take in the Annual Classic Car & Truck Show and get your shopping done at the same time. This show will be held in a shopping center parking lot.
Things will be getting fishy in Ocean Isle Beach, NC on Saturday as participants in The Far Out Shoot Out Fishing Tournament take to the water.  The tournament begins on Saturday, but participants will have their choice of eight days on which to do their fishing.
On Saturday morning in Oak Island, NC, from 9 AM until noon, you can purchase home grown herbs, flowers and vegetables from the Oak Island Beautification Club. The sale will be held at the base of the 56th Street water tower and will benefit community landscaping projects.
For those of you who missed it, the Southport Waterfront Market opened today and you can look forward to this 'happening' every Wednesday morning from now through October 31.
If you have some time on you hands and would like to give back to the community, there are several interesting volunteer opportunities available. If you play an instrument, why not check out the Brunswick Concert Band – they are looking for more members. Contact Tom Smicklas at 910-253-4573. The Brunswick County Intercultural Festival is also seeking volunteers. Opportunities include: vendor check-in and set-up, event support, entertainment and stage help, help in the international village. Contact interculturalfestivalhotmail.com. If you are an artist or a crafts person and would like to take part in the event, you can find a vendor application at: http://www.bcifestival.org/formsonline.  The town of Oak Island, NC is in need of volunteers to help educate the public in ways to protect coastal habitats. These volunteers will work at the OKI Nature Center and/or the Ocean Education Center. You can pick up a nature volunteer registration form at the Oak Island Recreation Center.