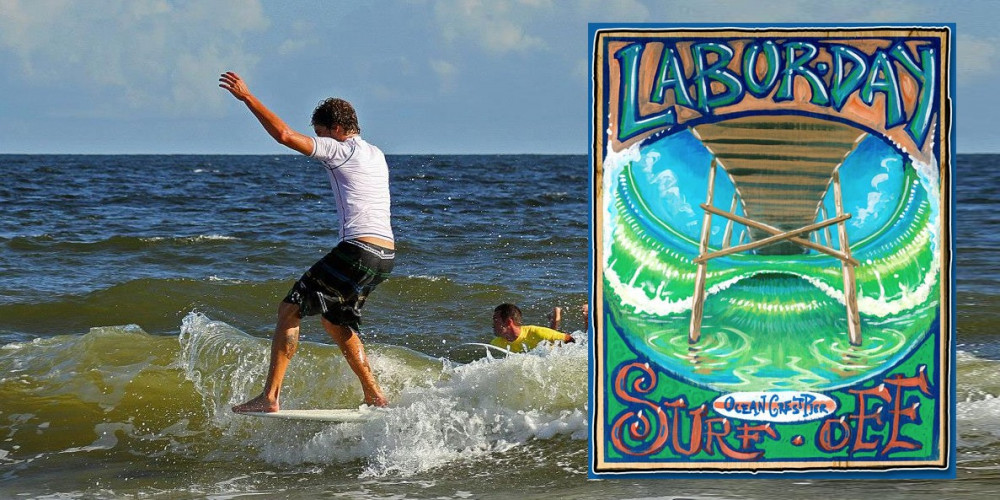 Labor Day Weekend is for everyone. Labor Day was created to pay tribute to the achievements made by American workers and to their contributions to the well being of the country. You will find many events planned for this special weekend and luckily, they are not all planned on the same day or at the same time.
Saturday morning will start off at 8 AM with a Paddle Out for the Labor Day Surf Off at Ocean Crest Pier in Oak Island, NC, which will begin at 8:30 AM. Pre-registration is required for this event. 9 AM will kick off the Oak Island Art Guild Labor Day Arts & Crafts Festival which will run until 4 PM. This fun event will be held on the soccer field of Middleton Park and will offer a day of beautiful handcrafted items as well as food.
On Sunday, you can Go Jump in the Lake, literally, in Boiling Spring Lakes, NC. There is a catch. First you have to take part in either the 5K or the 1.5 mile run/walk – then you can jump in the lake. There will be live music also, from 4 PM until 6 PM, featuring 17 South Band. The concert will be held at Spring Lake Park and food trucks will be there as well.
On Monday, in Southport, NC, kids up to 14 years of age will be able to take part in the Children's Crab Derby  Registration will begin at 8:30 AM with the derby beginning at 9 AM. Prizes will be given. That will leave the rest of the day for beach time.