If you live in Brunswick County, NC and you are looking for something to do this weekend, you will have plenty of choices. On Saturday, you might want to head out to Franklin Square Park in Southport, NC to Participate in the Southport observance of International Peace Day from 2 PM until 4 PM.  Rev and Jeremy Truett will both be performing throughout the event. There will be children's activities as well as a children's art exhibit inside Franklin Square Gallery. In the event of rain, the observance will be held inside the Southport Community Building.
From 9 AM until 12 noon on Saturday, you can enjoy the Oak Island, NC beach while helping the Oak Island Beach Preservation Society by taking part in their observance of International Coastal Cleanup Day. To participate, either email beachoki@outlook.com or show up at the beach society's tent at the Town of Oak Island cabana at the foot of 46th Street on Saturday morning.
Fun for kids seems to be the order of the day on Saturday as there will be two more events focusing on kids that day. One of them will be the Kiwanis Big Toy Day to be held at the Cape Fear Regional Jetport in Oak Island, NC from 10 AM until 3 PM. There will be lots of fun things for kids to do, including small craft airplane flights.
The second event will have a totally different focus. It will be the opening of Go Chicken Coop located at 7 Bell Swamp Connection in Winnabow, NC. (Look for the 9 foot tall roadside gold chicken on U.S. 17) The venue will be open from 10 AM until 6 PM Saturdays and Sundays through November 19 with farm themed fun for the whole family. Activities will include hayrides, a farm train, corn hole, a corn maze, fall festival games, sack races and more.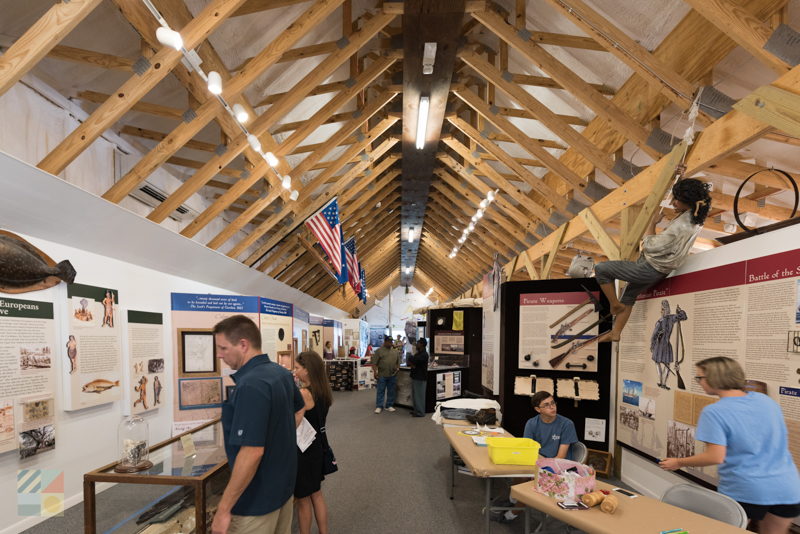 The air will be filled with music on Saturday evening. Mike's Garage Band will hold a fundraising concert for the North Carolina Maritime Museum at Southport from 5:30 PM until 9:30 PM. This free event will be held at Woodlands Park Amphitheater in St. James. Bring your picnics and drinks and enjoy the music and raffles. Non-residents of St. James will need to register by calling 910-457-0003. Entrance for non-residents will be at the Seaside gate off Middleton Boulevard.
The cast of 'It's Gotta be Rock and Roll Music' will hold encore performances of that event at the Amuzu Theatre in Southport, NC beginning Thursday, 9/14 through Sunday, 9/17. Shows will begin at 7:30 PM, Thursday through Saturday and at 3 PM on Sunday. Tickets will be available at Ricky Evans Art Gallery and Color Me Carolina.
Check Six Brewing Company in Southport, NC will offer Trivia Night on Thursday beginning at 7:30 PM; Karaoke on Friday from 7:30 PM until 11:30 PM; and live music on Saturday night beginning at 7:30 PM.
Elvis is alive and well and you can see him in Southport, NC on Friday evening from 6 PM until 9 PM. Elvis and Friends will perform at the St. James Community Center where there will be food, raffles, auctions and dancing and you can BYOB. This event will benefit WAVES 4 K.I.D.S. and tickets can be purchased at www waves4kids.org or on their Facebook page.